This past weekend one of my good friends came to town with her kids and we did some FUN Holiday Pinterest crafts! Every year we get together before Christmas to have a gift exchange and do fun crafts. Here are a few things we did, that I highly recommend checking out!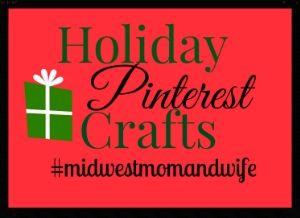 I came across this idea, last year, but never got around to doing it, because I was so nauseous with baby Amelia 🙁 But I finally got it done and Monte loves it! The daycare kiddos also enjoy it so it's a win-win!
This was a perfect project for the older kids. They got to choose what colors to use and had fun painting! Monte always loves painting and the hardest part is to tear him away from the paints when we are done. All you need is paint, canvas, and masking tape. Place the masking tape on the canvas so it looks like a snowflake. Then let the kids paint …
After they are done painting and the paint is completely dry, slowly remove the paint …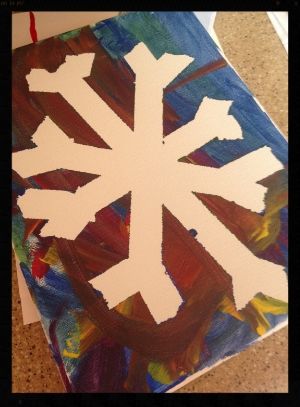 You end up with a pretty snowflake! An awesome decoration for the home that can be used all winter long!
I absolutely loved this project and it turned out great. It is very easy to do with a baby and even easier if you have a helper to help place the painted feet on the canvas. We made one on a canvas for a decoration and made more prints on card stock for the Grandparents.
What holiday crafts are you doing this season?