I made an awesome crock pot recipe this weekend that I want to share with all of YOU!
I made Apple Butter Ribs! They were delish and perfect for our entrance into fall.
Ingredients 
7 lbs Pork Baby Back Ribs
(1) Vidalia Onion
(2) Apples
2 tsp Minced Garlic
2 tsp Nutmeg
(2) 16 oz jars Apple Butter
Salt and Pepper
Serves about 5 people, using 2 crock pots.
Directions
1. Preheat oven to 400 degrees. Prepare your ribs by lightly sprinkling salt and pepper on each side. Place onto a cookie sheet. You may have to cut your slab of ribs in half and use more then one cookie sheet depending on how big the slabs are.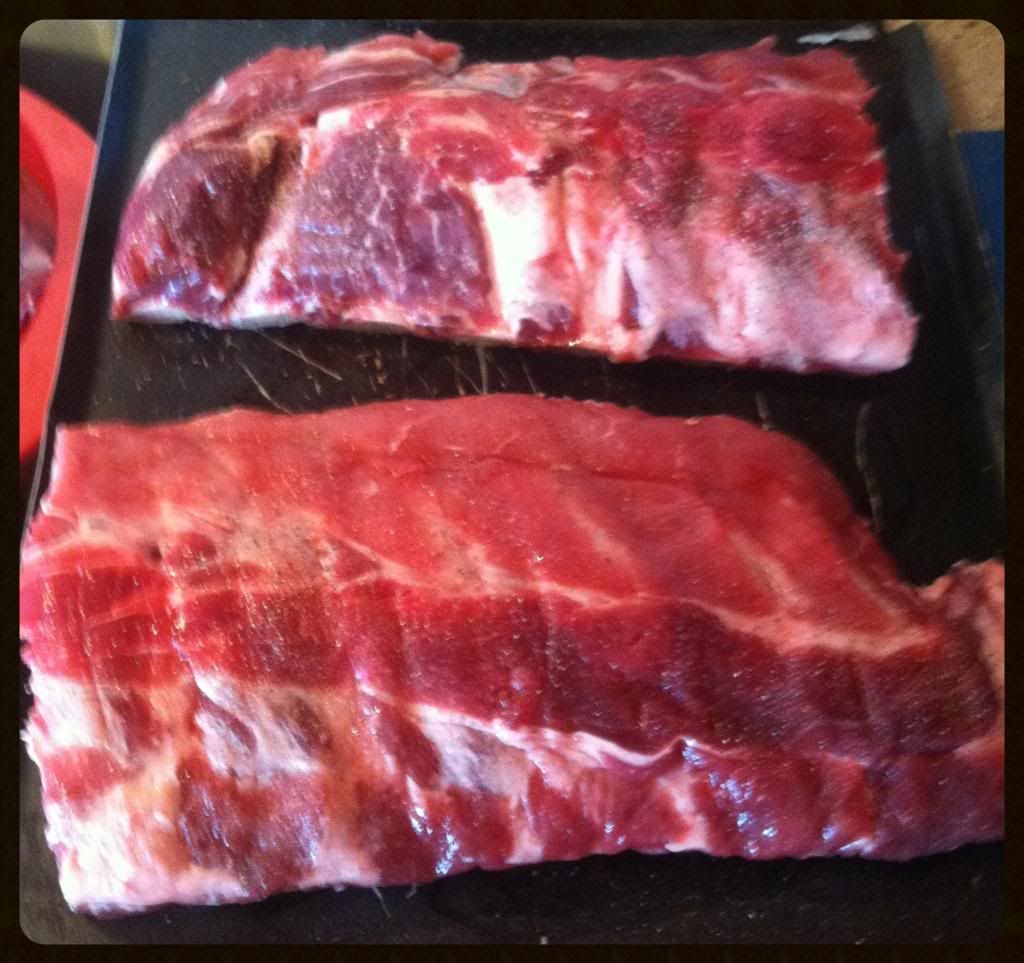 We purchased our ribs from a local place called B & B Grocery Meat & Deli. They always have the best meat available and also have some AWESOME sandwiches to try out!
2. After the oven is preheated place the slabs into the oven for 7 minutes each side. This browns the ribs and reduces the fat.
3. While they are browning wash and chop your onion and apple. I used an apple corer/slicer for my apple to create wedges.
4. Once the ribs are done browning sprinkle both sides of the ribs with nutmeg. I generously sprinkled each side, it may have been more then 2 teaspoons.
5. Take about 1/4th of your onion and apple slices and layer on bottom of crock pot. Place one slab of ribs. Then layer another 1/4th of onion and apple slices. Place another slab of ribs.
6. Open one jar of apple butter and mix in 1 tsp of minced garlic. You may use more depending on how garlicky you want it.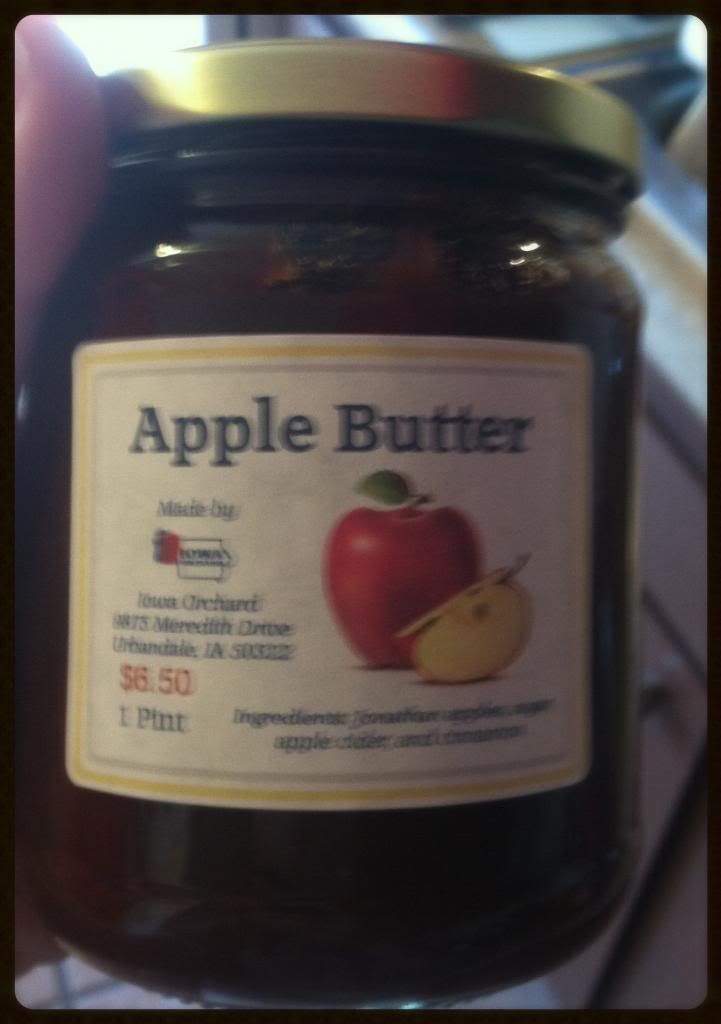 We purchased Apple Butter from a local place too! Iowa Orchard is located in Urbandale and has cider, pies, apples, apple butter, BBQ sauces, and more! They also have nectarines, sweet corn, and other produce available through out the year. Pumpkins will also be available very soon!
7. Pour the apple butter mixture over the ribs so each slab is covered. Put lid on and set at low for 8-10 hours.
8. Repeat with the second batch in the second crock pot.
I put these in the crock pot, on low 8-10 hours at about 10 am. At about 3 pm they were cooked thoroughly. We were not ready to eat yet, so I turned the crock pots to warm.
When I got everything ready to eat, the meat was literally falling off the bone! My house smelled amazing and the ribs tasted delish!
I took two glass bowls and split the ribs up into each bowl, then spooned out the sauce, onion, and apples and poured it all over the ribs.
What is your favorite crock pot recipe?