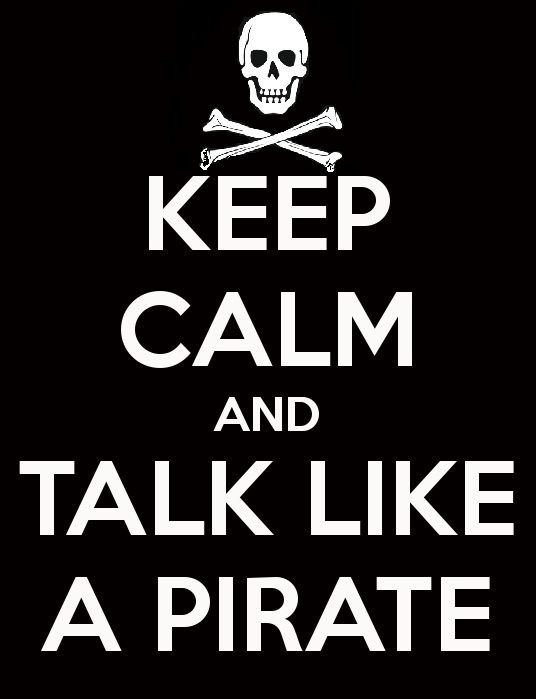 Yepp! Tomorrow, September 19th, is National Talk Like  A Pirate Day!! It's actually an international holiday. I know, weird … right? BUT you will be amazed on how well known this day is! If you check out Pinterest there are several activities and even some well known places that are giving away freebies tomorrow.
Here are just a few things I came across, that YOU can do to participate in National Talk Like A Pirate Day!
1.  Pack a Pirate Lunch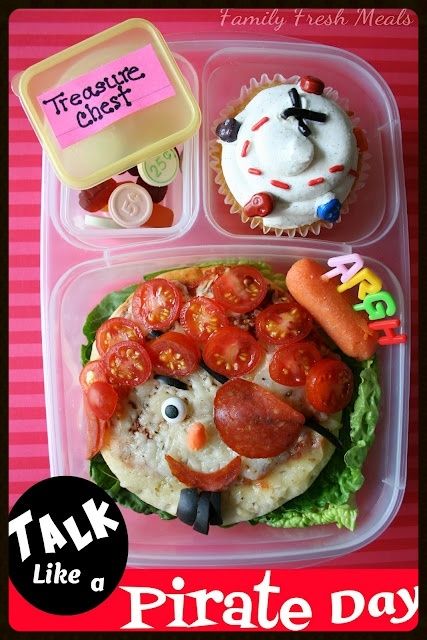 2. Play dress up and use this awesome free printable
3. Make a Pirate Hat, Eye Scope, and Eye Patch. Tutorial here.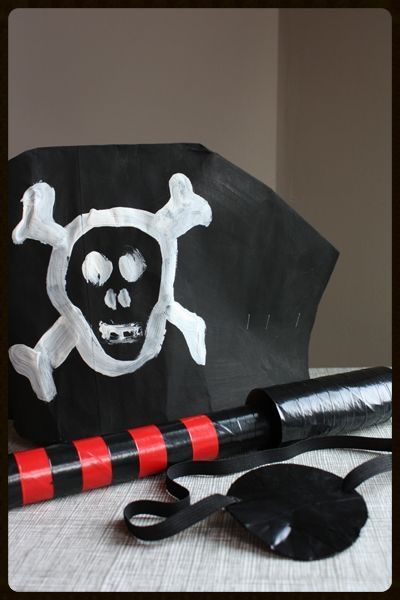 4. Watch Jake and the Neverland Pirates of course!
5. OR watch Pirates of the Caribbean
6. Stop by Krispy Kreme Doughnut and talk like a pirate to get a FREE doughnut or dress like a pirate and receive FREE dozen doughnuts! Here is a print out for an eye patch and instructions created by Krispy Kreme.
7. Stop by a Long John Silvers and receive a FREE classic white fish sandwich if you talk like a pirate!
8. Not sure how to talk like a pirate? Check out the OFFICIAL Talk Like a Pirate Day site!
Monte is still a little too young to participate in these activities but we will definitely be watching Jake in the Neverland Pirates and he will wear his pirate shirt!
What are you going to do to celebrate Talk Like A Pirate Day?