It SNOWED this week! The first snow has really put me into the holiday spirit now. That's probably a good thing, since a bunch of holiday events are already starting THIS WEEKEND!!
Since it was snowy and cold, we decided to check out the Urbandale Public Library. I am so happy we did, I have REALLY been missing out. We had a blast!
The main reason we went is for the Toddler Story Time! Every Monday, Tuesday and Friday they offer a special Toddler Story Time. Each week is a different theme. This week was Eric Carle where we read, sang and played different activities incorporating all of Eric Carle's famous books including The Very Hungry Caterpillar. There is also story time offered Wednesday and Thursday's, they are not toddler specific. They also offer story time for babies too! Check out the schedule here!
The Story Room is such a cute and fun area. There are windows with cute little loft areas where the kids can climb up into. There are large doors that are closed when story time begins, which I like because Monte sure does like to run sometimes! My favorite part was the cute, wooden chair that the story teller sits in 🙂
We showed up a bit early, which is okay, because there is so much more then story time that is offered! We played on the computers for awhile, which were awesome! The computers are programmed for a certain age range. They have one computer specifically programed for ages 0-36 months! You can wear headphones, listen, and play along. Some of the screens are even touch-screen.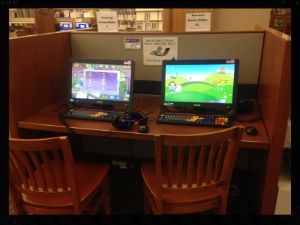 There are also building blocks, magna tiles, puppets, a coloring station and tons of books of course!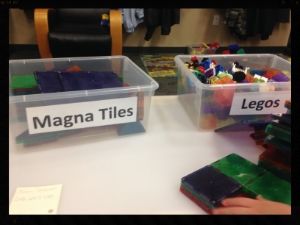 The Urbandale Library not only offers the fun story room, toys, books, DVD's, CD's, Chapter's cafe, free wi-fi … they also offer some fun classes.
Lego Club
Reading Pals
Mothers & Others (great opportunity to meet some other mothers!)
Brown Bag
Minecraft
Tuesday Night Movie
Teen Yoga
Music Together
Science Sleuths
Teen Book Club
All of these things are FREE and most do not require registration, but make sure to check the calendar for details!
What is your favorite thing to do at the Urbandale Public Library?