I have something fun and awesome to tell you about! Do you have a cloth diaper obsession?! There is a brand new business that will "help" you with that cloth diaper addiction 🙂 Cutie Booty Box! You have probably heard of StitchFix, Barkbox, Wine of the Month Club, Beer of the Month Club, etc. This is the same idea, but all about cloth diapering!
(Image Source)
Bianca, is the owner and creator of Cutie Booty Box. The idea came to her last year and she has worked extremely hard making her idea a reality! She is very familiar with cloth diapering and products, since she has cloth diapered her daughter. She is also located in Altoona, Iowa! She is local! Yay, for supporting local businesses! She also strives to support local businesses also.
I was VERY lucky to receive a Cutie Booty Box, to test it out! I was so excited and happy to open my package to see what goodies I had received.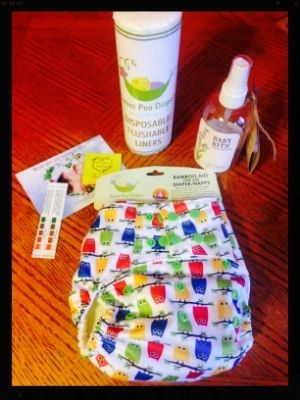 Inside of every box is one diaper. You can choose from a gender neutral box, girl or boy box. I chose the gender neutral. There are also full size sample goodies from other companies for you to try out! Along with all your goodies, is a form, with a list of your goodies and descriptions of what you have received.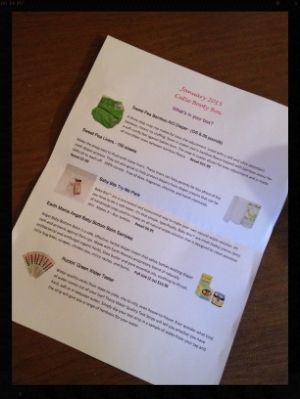 This months Cutie Booty Box included …
Sweet Pea Bamboo AIO Diaper
Sweet Pea Liners
Baby Bits Try-Me Pack
Earth Mama Angel Baby Bottom Balm Samples
Rockin' Green Water Tester
The diaper was super cute, owl print of course! I was also excited to receive the Baby Bits Try-Me pack, because I have been wanting to try cloth wipes. I had purchased some reusable "wipes" from a vendor at MommyCon last year, so this will be the perfect opportunity to test them out!
I also enjoyed using the Rockin' Green Water Tester. Since we started cloth diapering, about three years ago, we have had on and off issues with washing our diapers. We have always been told our water was hard! Now, I got to see exactly the hardness of our water was!
Umm pretty hard water … :/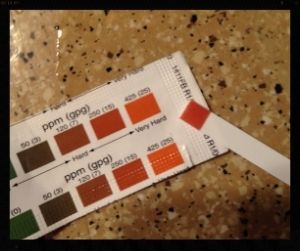 It only takes 3-easy steps to sign up for a monthly subscription of Cutie Booty Box.
Choose your box – Boy, Girl or Gender Neutral
Choose your plan – Month to month, 3-month prepay or 6-month prepay
Then fill out your billing information and address
If you choose to do month to month it is only $29.95 a month. Just think about it. Purchasing one cloth diaper can be anywhere from $20 to $30. You are getting one cloth diaper and extra, awesome samples! Also, every month, your box is different!
To sign up just go to www.CutieBootyBox.com
You can also follow them on Facebook , Twitter, and Instagram to keep up to date with giveaways, deadline reminders, and other awesome things they are adding to their boxes.
We are also offering a FREE giveaway! Follow the rules below to win a 1-month subscription of Cutie Booty Box!