I have started accepting part-time and/or drop-in child care. I am so excited I have the opportunity to do this!
Cloth diaper friendly
Love to plan activities, but also allow free play
Enjoy fun trips and activities in the Des Moines area
Knowledgable with breast milk and breastfeeding
Love to baby wear (it's a life saver)
Natural minded
Everywhere you turn, in our home, we have something kid-friendly and fun to do!
Upstairs, we have our reading and art "nook". I have an easel set-up, a small rocking chair, and a basket of books. There is no TV in this area, so it's a nice place to come and focus on reading, writing, drawing, painting, etc.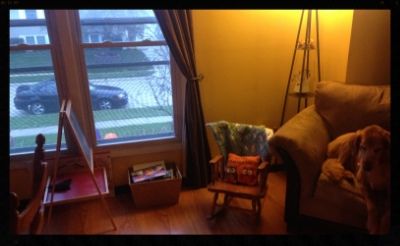 The kitchen is where all the messiness happens! This little area is where I keep our paints, play dough, markers, glue, etc. Usually, when we have a particularly messy project, we set-up here.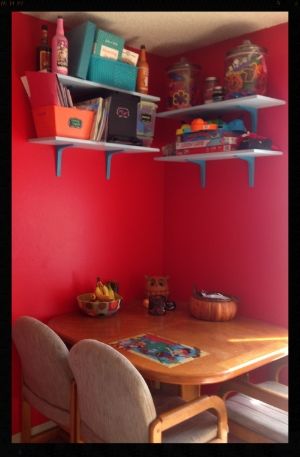 Downstairs is our "living area". Off this area, is the play room. The play room is LOADED with lots of toys, train table, an enormous amount of books, puzzles, etc.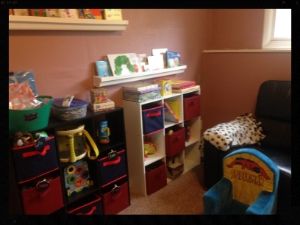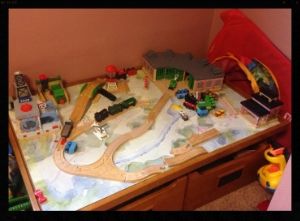 Outside! I like to spend as much time outside as possible, because once winter sets in, we don't get out very often. I have been very blessed with a LARGE backyard. There are two fun areas to our yard …
This is the "natural scape". There are tree stumps to climb on, a large tire full of sand and sand toys, and a plastic pool that I fill up with water for fun activities.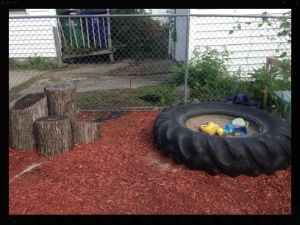 This area is our swing set and plastic slide area. As you can see, the whole thing is not covered with gravel, yet, so it's easy to ride around on the tons of trucks and 4-wheeler toys we have.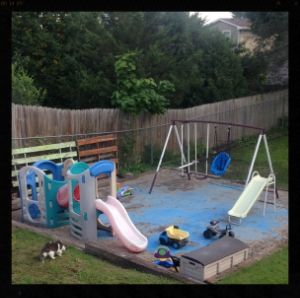 I have so much to offer for your little ones and am very flexible on days and times.
Please contact me here for questions, more information, and pricing.