The Iowa State Fair has begun! If you don't live in the area, you may not be familiar with the Iowa State Fair, but it is the Mother of all fairs. It's almost like a holiday! We are going on Saturday with Monte and then going another day without Monte to enjoy adult activities. I will make sure to post ALL about it!
This week has been a pretty laid back week. Nothing too much going on and Travis was home basically every night (which is unusual). He usually works until about 9ish or later 3-4 times a week.
It's been so nice out and in the evening has been getting to about mid 60's. It makes me REALLY want fall here! If you do not know, I LOVE fall! I love everything about it, not just because my birthday happens to land in October BUT I love the smell, atmosphere, and college football (Nebraska, of course!). Anyways, I was craving a pumpkin beer. So I called two different local beer stores to ask if they had any type of pumpkin or fall seasonal beer available. Beer Crazy had a Pumpkin Ale! So, we took a family outing to get some beer 🙂
Beer Crazy is a pretty neat local store. They sell all sorts of beers by the bottle. They also sell supplies to brew your own beer at home, which my father and Travis have done a few times. If you live near by, you should check them out!
Not only did we pick up Rogue Pumpkin Ale but we also found a Rogue Chocolate Peanut Butter Banana Ale! Boy, was that different! I enjoyed the Pumpkin Ale, but the Chocolate Peanut Butter Banana Ale was a little dark for my tasting.
Wednesday afternoon was so nice, not extremely hot and I needed to get some exercise in (I have been slacking the past few weeks). I decided to take Monte with me and go rollerblading. We have a bike trailer that turns into a jogging stroller. I have taken Monte a few times and he really enjoys it. It's great for me to get out and burn some calories and he gets some fresh air.
I ended up burning 294 calories in 32 minutes! Wow! I took a picture of it with my Polar watch (which I LOVE) but it came out blurry. If you do not have a Polar watch you NEED to get one!
Afterwards, I developed a bunch of energy that I needed to burn (because I didn't burn enough energy rollerblading??), so I started cooking and baking!
I made two new recipes which turned out delish!!
The first was Sweet Potato Salad from Momables which you can find here.
It's a "kid" recipe, but I made it for all of us. Monte is a huge fan of sweet potatoes and loved this! I paired it with black beans and we put it into tortillas and ate "Sweet Potato Burritos". I also omitted the mayo because I did not have any and also to make it a bit healthier. If needed you can add some more Greek yogurt to make it more creamy.
I also made Vegan Chocolate Cranberry Zucchini Bread (wow! what a title!). The recipe can be found here.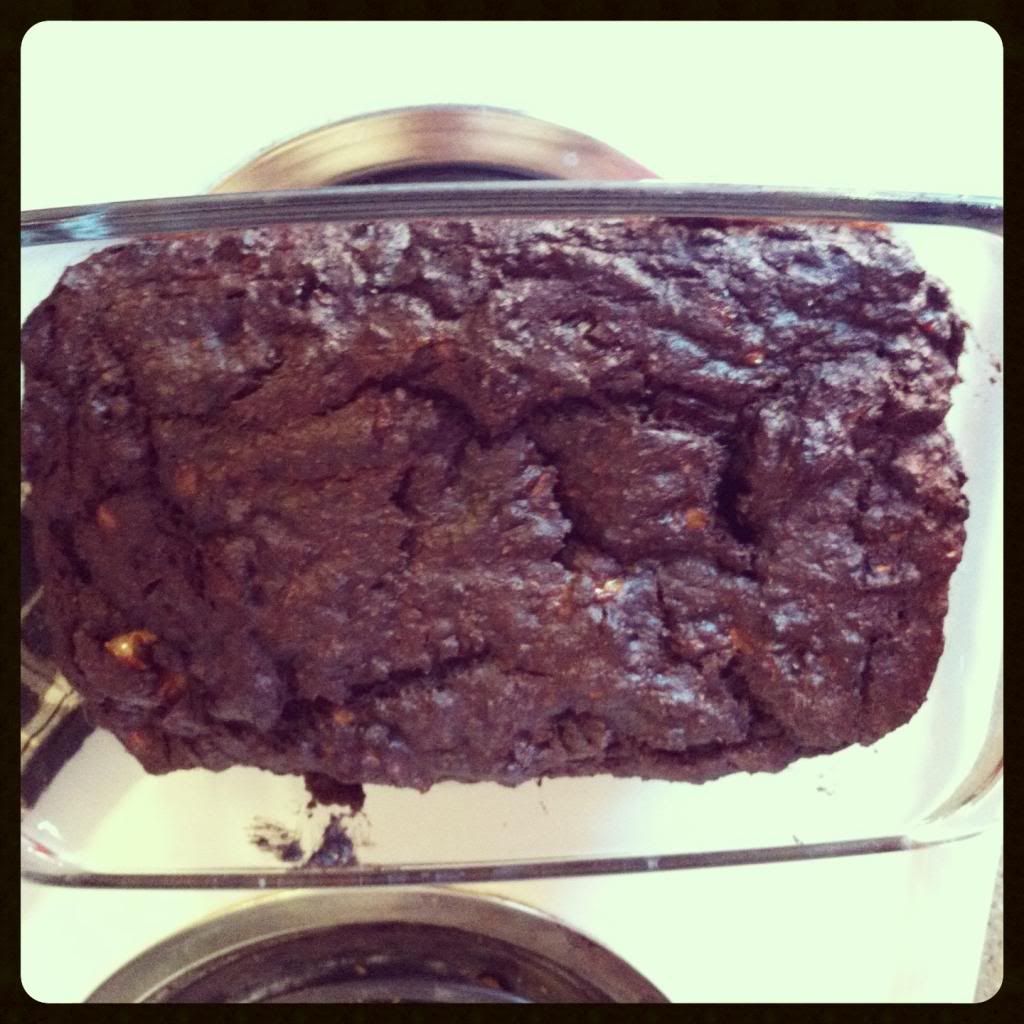 It was sooo good and tasted just like chocolate cake. After I made it, I noticed you could sub applesauce instead of the oil which would make it even healthier! I always forget applesauce can be subbed for things!
Overall, it's been a good week! Looking forward to the weekend and making an appearance at Iowa State Fair!
Are you going to the Iowa State Fair? What things do you look forward to doing while there?