We have been crossing things off our 2013 Holiday Bucket List left and right! I love this time of year and having a little one makes it even better.
There are so many places where Santa is making an appearance. Make sure not to miss out! I created an awesome list just for you.
We have seen Santa twice now! We first saw him at the East Village Holiday Promenade, which went okay. Monte would not sit on his lap, but gave him a high-five! Travis and I took Monte to Valley West Mall's Winter Wonderland. I think that Valley West Mall offers the best Santa set-up. They have a train and the area is decorated beautifully!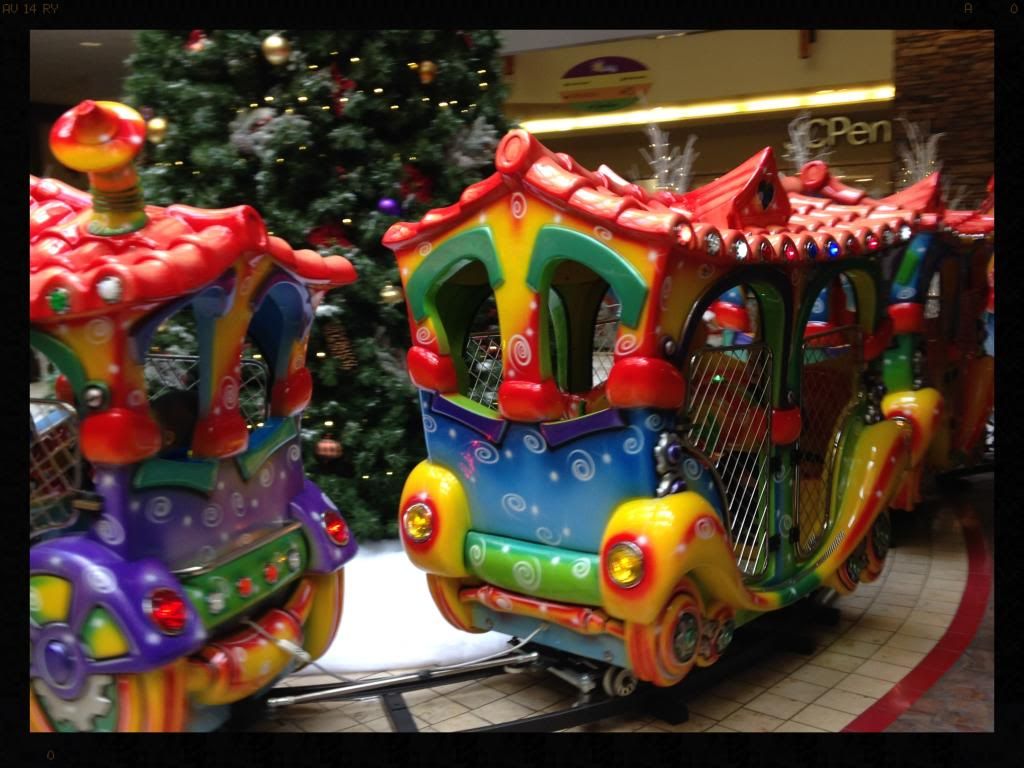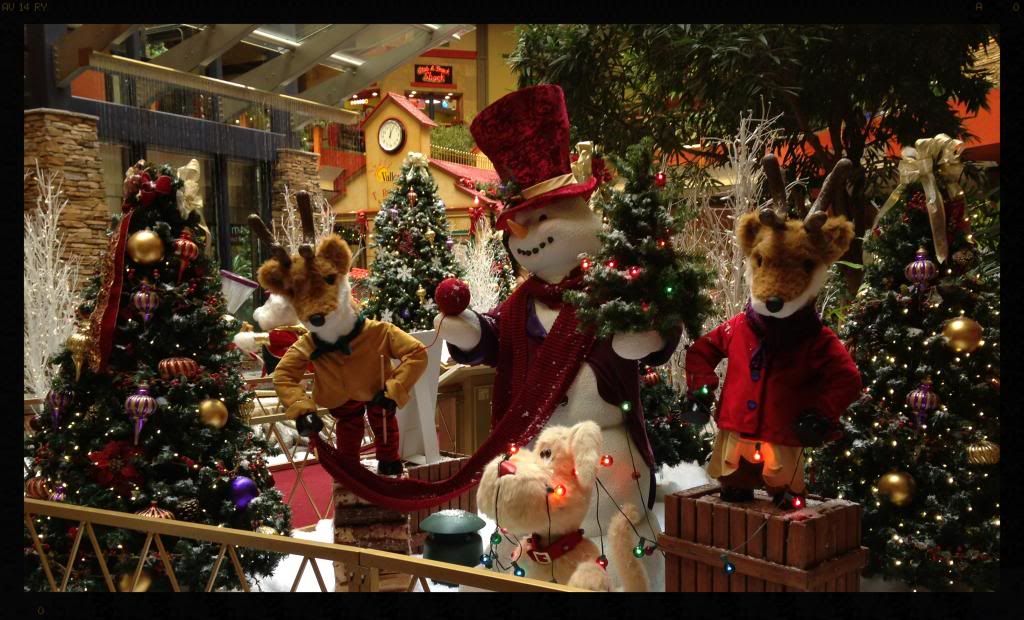 Monte did great with Santa! He sat on his lap and did not get upset!
Excuse his wild hair! 🙂 Afterwards, Santa handed him a coloring book and crayons and he looked right at him and said "thanks". It made my heart melt, I might have teared up a bit also.
Not only did Travis and I accomplished almost all of our Christmas shopping, but we also decorated the house and tree!
Monte was a BIG helper with putting the tree together!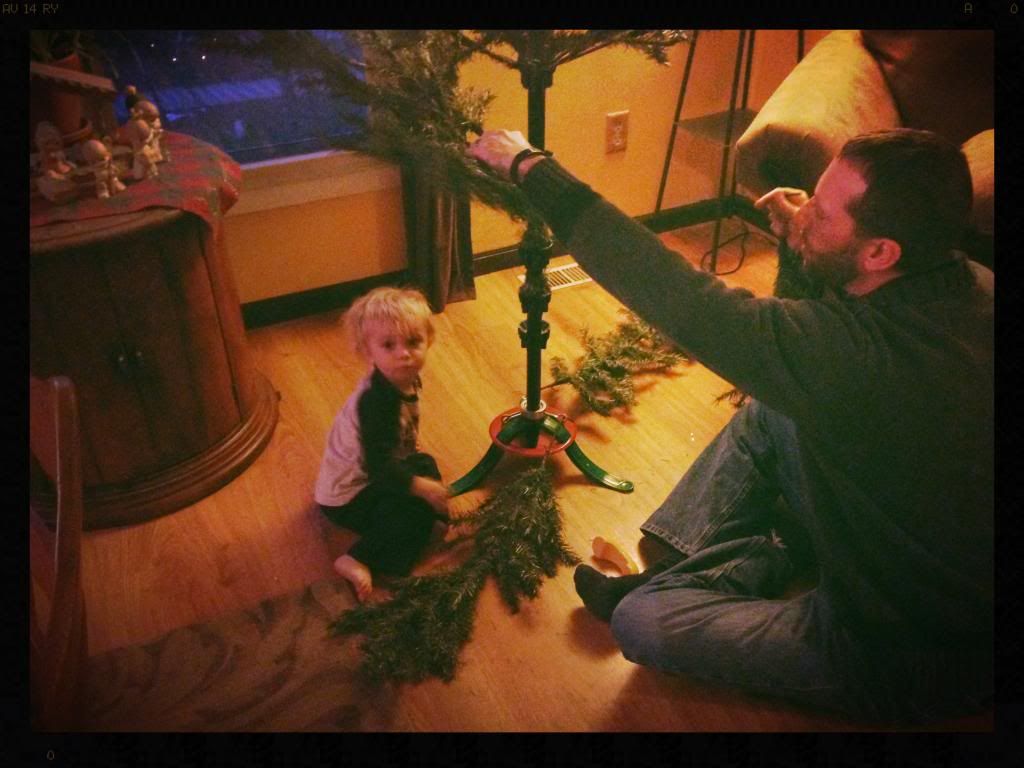 We gave him a Disney Christmas Book which plays Christmas music and he can "play" the piano with! He loves it!
We were also fortunate enough to be given another artificial Christmas Tree. We set it up downstairs and Monte got to decorate it however he wanted. I am so happy we thought of this idea, because every night he will take some "kid-friendly" ornaments off the tree and then place them elsewhere on the tree. It keeps him busy and he is so proud of himself when he does it!
Have you taken the kiddos to visit Santa yet? Where was your favorite place to go?