Have you ever heard of the Great Cloth Diaper Hunt by Diaper Decisions? Well, it starts today and if you have not signed up yet, you should sign up!
The Great Cloth Diaper Hunt is a way for small businesses, of work at home mothers and bloggers, to get their name out there! Many of these businesses and bloggers offer great services and/or products. Starting today, through November 30th, at midnight, you can hunt through the listed sites and look for this icon …
When you click on the icon it will take you to a form, to fill out your information, so Diaper Decisions can keep track of how many icons you have found. The more icons you find, the more chances of prizes you can win!
Midwest Mom & Wife has donated a $20 gift card to Lincoln & Lexi for the Great Diaper Hunt!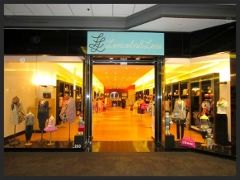 Lincoln & Lexi is a locally owned, children's boutique in West Des Moines, Iowa. They have two locations! One store is located at Valley West Mall and the other store is located at Bridgewood Plaza in West Des Moines. Lincoln & Lexi is also known for bringing their children clothing and accessories to you, by offering at home parties and baby showers! They offer unique, hip; children's clothing, accessories and maternity clothing. They are also known for customizing and personalizing items for you!
Meg Fisher, is the founder and owner of Lincoln & Lexi. I was very fortunate to have a question and answer type "interview" with her, to learn more about what Lincoln & Lexi has to offer and what some of her favorite products are!
1. You host house and shower parties, are they similar to the Pampered Chef and Party Lite parties? How do they work
"Yes! We have our storefronts, website and offer home parties which are very similar to Pampered Chef. I bring a good portion of the products along with photo albums, and soon, a L&L catalog, and customers can purchase on the spot or make orders if the product they are looking for is not available right at the home party. We are working on growing the L&L Linc team, which are our sales consultants and this will be a large foucs in 2014!"
2. What inspired the idea of at home parties?
"I was in my senior capstone class at Drake for my Entrepreneurial Management major and I was working on finishing my business plan. I met with my professor and we turned the original plan of a high end children's boutique, to the home party idea. He made me realize that it was important to grow my brand awareness before going full in on a storefront. The home parties allowed me to grow my brand and company without the high overhead of a store front and all the other expenses that come with having a brick and mortar. No other companies were out there doing what I wanted to offer and I realized I had found my niche!"
3. You do a lot of personal customization; can anyone bring in anything to be personalized? Or must it first be purchased in your store?
"We love when customers bring in products to have personalized! We offer the personalization and customization on all the products we offer but we are always open to other products that are brought in. We want our customers to be 100% happy and if they have a specific idea in mind, we want to help create that, whether it be a product we have in store or a onesie style or stocking from outside that they are looking for, we want to help their vision to be 100% executed!"
4. What are your most popular products and/or line you sell?
"Personalized onesies and blankets are definitely top sellers for baby gifts and birthdays! Our most popular brands that we carry are Aden+Anais, Kickee Pants, Petunia Pickle Bottom, Mud-Pie and DogWood. I am always looking for high end, sought after brands that are hard to find but in high demand! Other fun brands are Huggalugs, ZootieB Little, Posh Peanuts, Giggle Moon, Mustard Pie, Dino Bebe,  and Robeez."
5. What are your favorite product and/or line you sell?
"My personal favorite brands are #1, of course, Lincoln&Lexi J, Kickee Pants, Petunia Pickle Bottom and aden+anais. I have soo many favorites but I would have to say those are my 4 top picks!"
Make sure to follow Lincoln & Lexi on Facebook! Not only is it a great way to keep track of sales going on and new products they are offering, but they recently have been hosting several events you may want to check out!
Good luck hunting!