We checked out a new pumpkin patch and orchard this past weekend and LOVED it! We usually go to Center Grove Orchard every year, because they are awesome! We did make a trip this year, but decided to try out a new place also.
Deal's Orchard is about an hour drive, depending where you are coming from. It's located in Jefferson, Iowa. Saturday was the perfect fall day to make the drive. Not only was the weather perfect, but it was also their Fall Festival!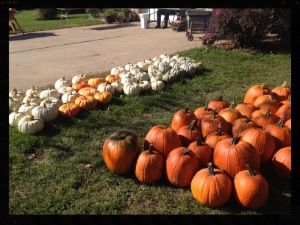 It was very busy because it was Fall Festival, but parking was not a problem. They had hayrack rides that picked you up and your parking area and drove you right to the entrance.
There was SOOOO much to do, we did not get a chance to do it all or see it all. A lot of things were going on specifically for the festival, but they had a lot of things that are available all season long such as:
Jumping Pillow
Corn Pool
Goats & Donkey!
Duck Races
Giant Slide
Pedal Tractors
Wiggle Cars (which Monte loved!)
Hamster roll (for the bigger kiddos)
The area where all these fun activities were located is called Apple Acres. It's $6 for adults to enter and $4 for kids. Children 2 years and younger are free!
Wiggle Cars
Corn Pool
There were so many other fun activities specifically for the Fall Festival, such as:
Spook Cave – A haunted house put on by the Boy Scouts
Spin Art and Sand Art
Balloons and Face Painting
Live music
Lots of food (I think this is all season long!)
Train Rides (Not sure if this was just for Fall Festival or not)
Picket Fence Creamery had a stand
Samples of their own Hard Cider
Petting Zoo
and MORE!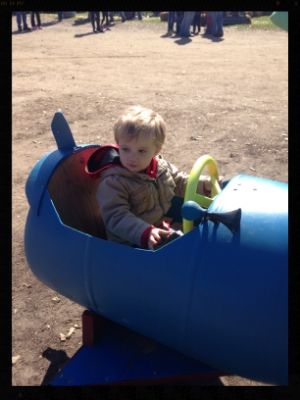 Train Rides
Delish Hard Cider!
There is also a cute little shop with gifts, pies, already picked apples, pumpkins, there own honey, apple cider, and so much more!
Of course, there is a pumpkin patch to pick your own pumpkins! And an apple orchard to pick your own apples!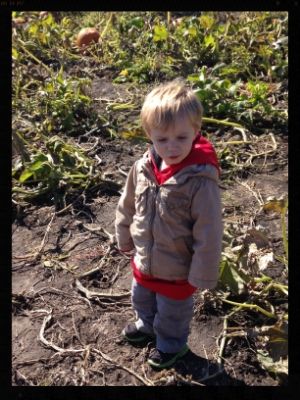 We really enjoyed our time at Deal's Orchard! Next year, we will definitely make an entire day out of it so we make sure to see and do everything!
Have you been to Deal's Orchard? What is your favorite thing to do?