We checked out Every Family Rocks! this past weekend and well, it ROCKED!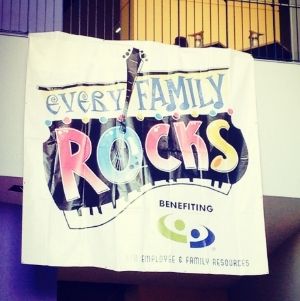 Monte and the entire family had a blast! Not only was the entire Science Center open to roam through, but there was also live music, crafts, jugglers, balloon animals, face painting and more!
Every Family Rocks! is a family fun event and concert for all ages. This event benefits EFR Employee & Family Resources. It was free for Science Center members, $8 for ages 2-12, $13 for Adults & $8 for Seniors.
There were some awesome bands and singers. I loved all the upbeat music and all the movement, from all the kids! Everyone was dancing and hula hooping around 🙂 Artists included:
Monte loved the Sparkle Hula Hoop dance, balloon animals and magic from Jonathan May, and trying all the different instruments available from Rieman Music Interactive Music Booth.
There were also some great craft stations such as a DIY yarn streamer and animal rocks.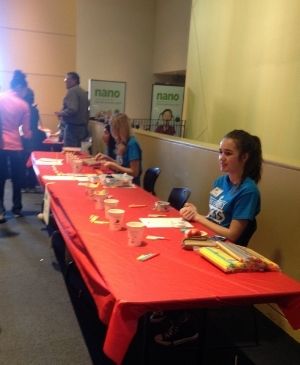 We had so much fun and Monte was definitely exhausted after we left! We are looking forward to next year's Every Family Rocks!