We crossed off a bunch of items on our 2013 Fall Bucket List this weekend! We went to Center Grove Orchard!
If you have not been … you NEED to go. This was also on my list of Top 10 Pumpkin Patches & Orchards to visit in the Des Moines area.
First thing we did, when we entered the Farm Fun area, was check out the kid toy tractors! Monte thought he was such a big boy "riding" around.
Next, we were off to check out the farm animals. Monte isn't too sure of goats. Remember when he wouldn't get near the goats at Wills Family Orchard? Well, same thing here!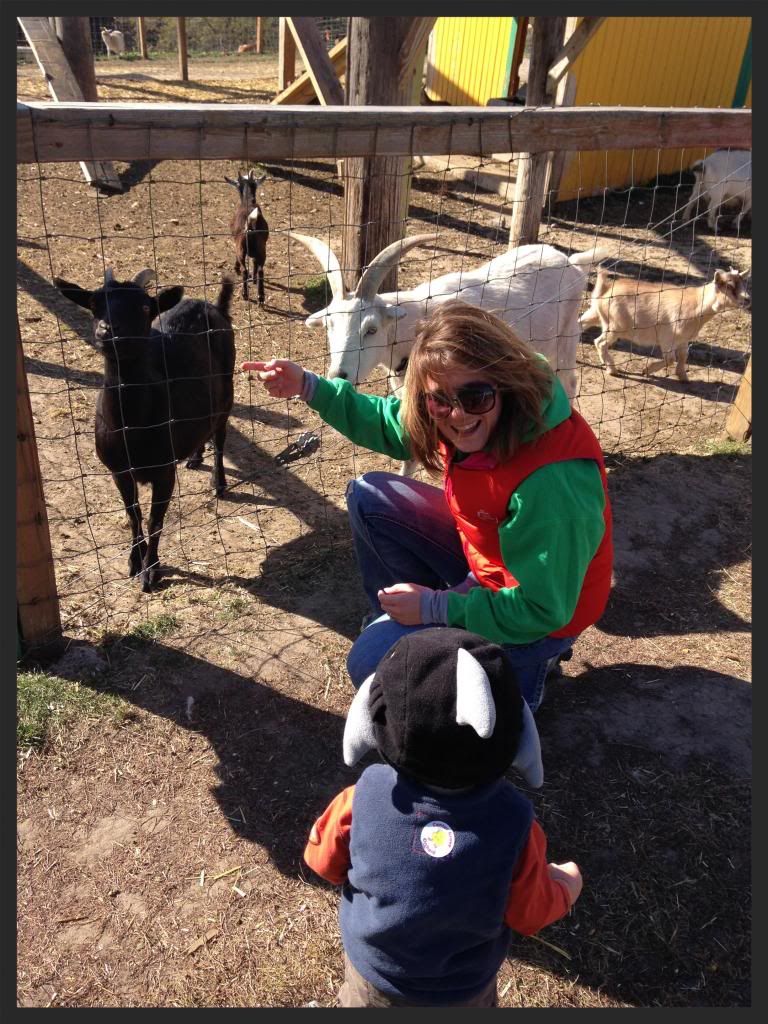 One of my favorite things is the 3 Little Pig houses they have. They are sooooo cute! They are perfect size for Monte to walk in and check out.
The bridge and old school house was fun too! Monte enjoyed the small desk. He was ready to learn!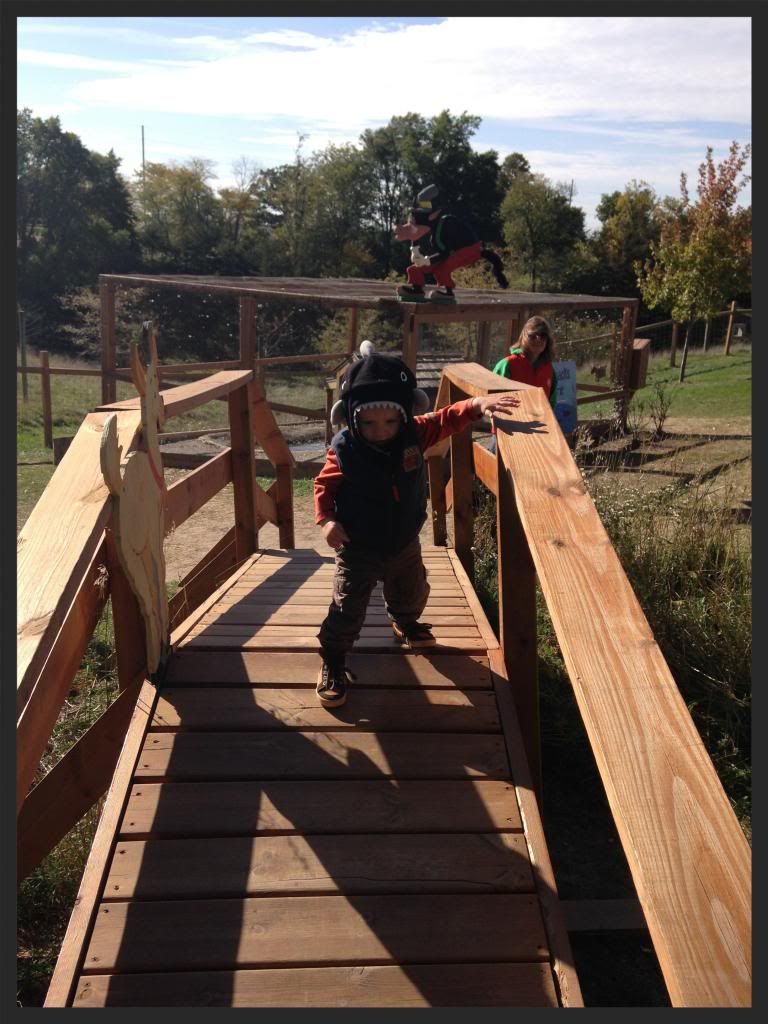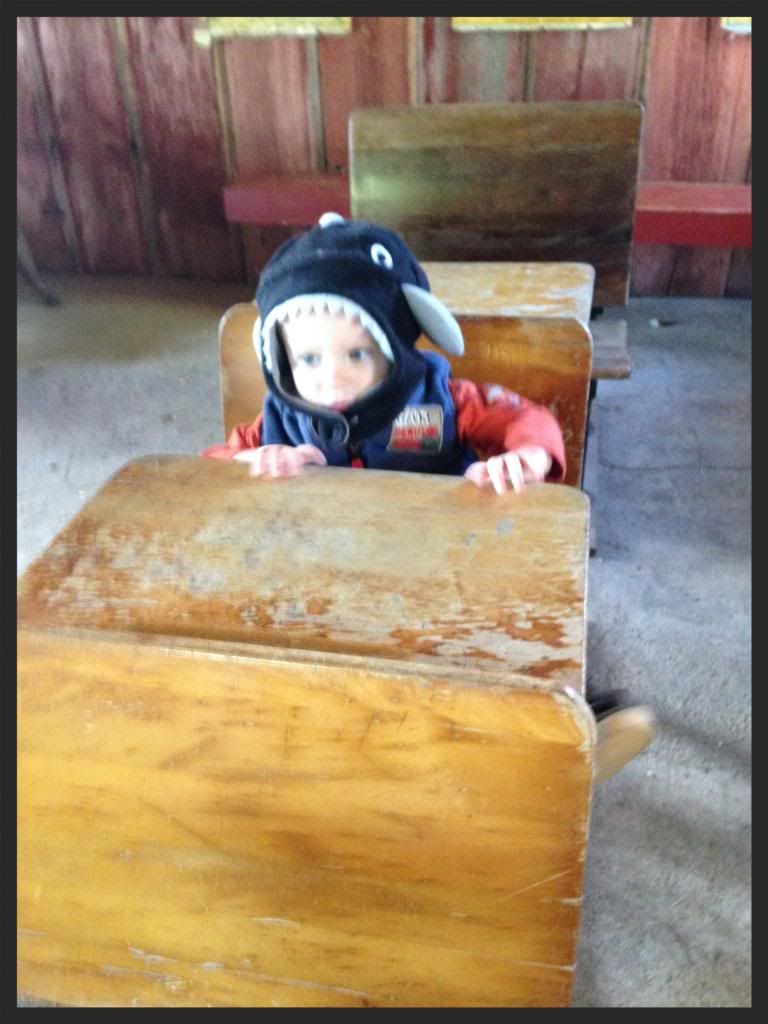 Off to the corn pit! I wanted to do this last year with Monte, but he was still a bit young. Monte had so much fun "swimming" in the corn and would not stop laughing 🙂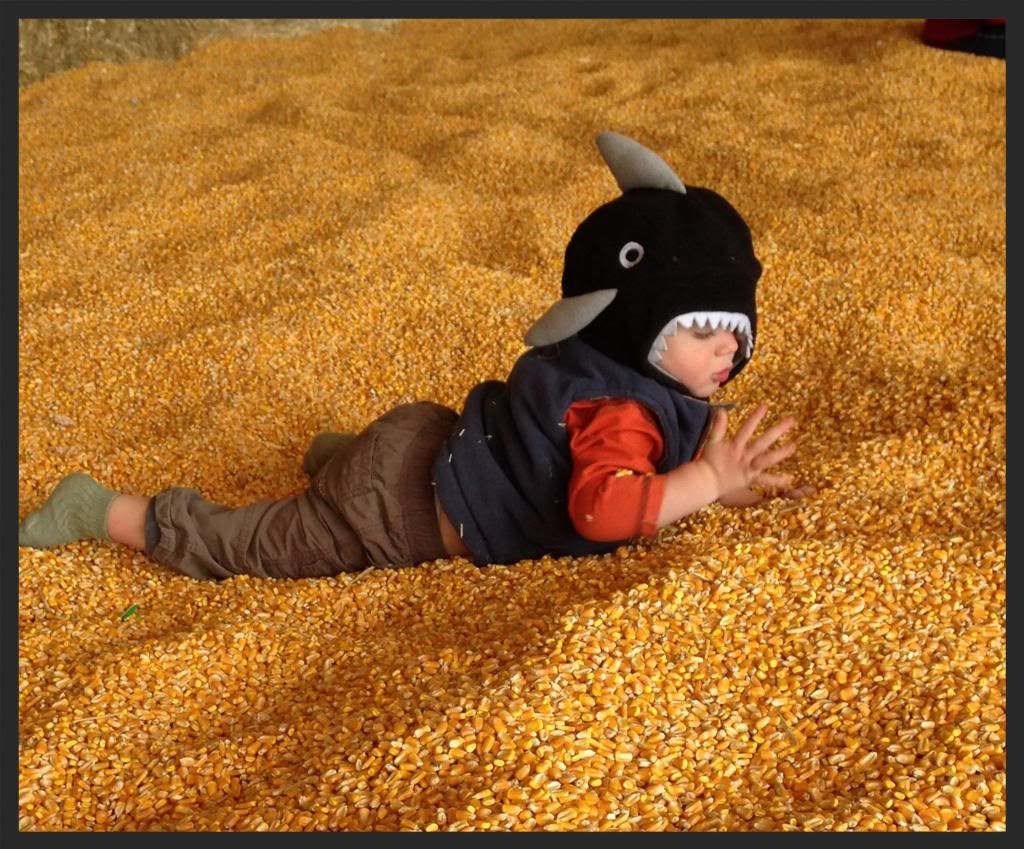 The Jumping Pillow is another highlight at Center Grove and GREAT exercise!
Riding on a hayrack ride was also on our bucket list. We hopped on the hayrack ride to go find us some pumpkins! Monte enjoyed all of the bouncing and scenery along the way.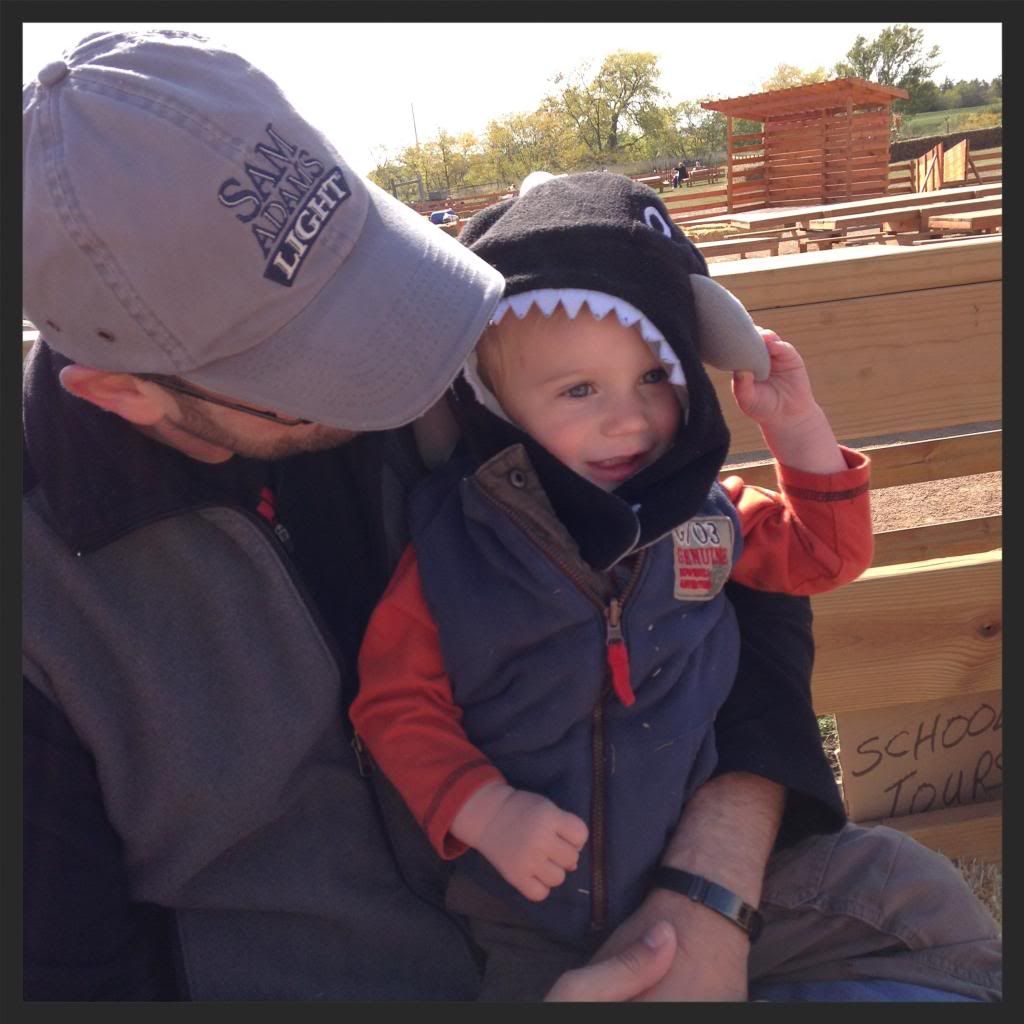 When we got out to the pumpkin patch there were so many pumpkins to pick from! Monte picked one out just his size 🙂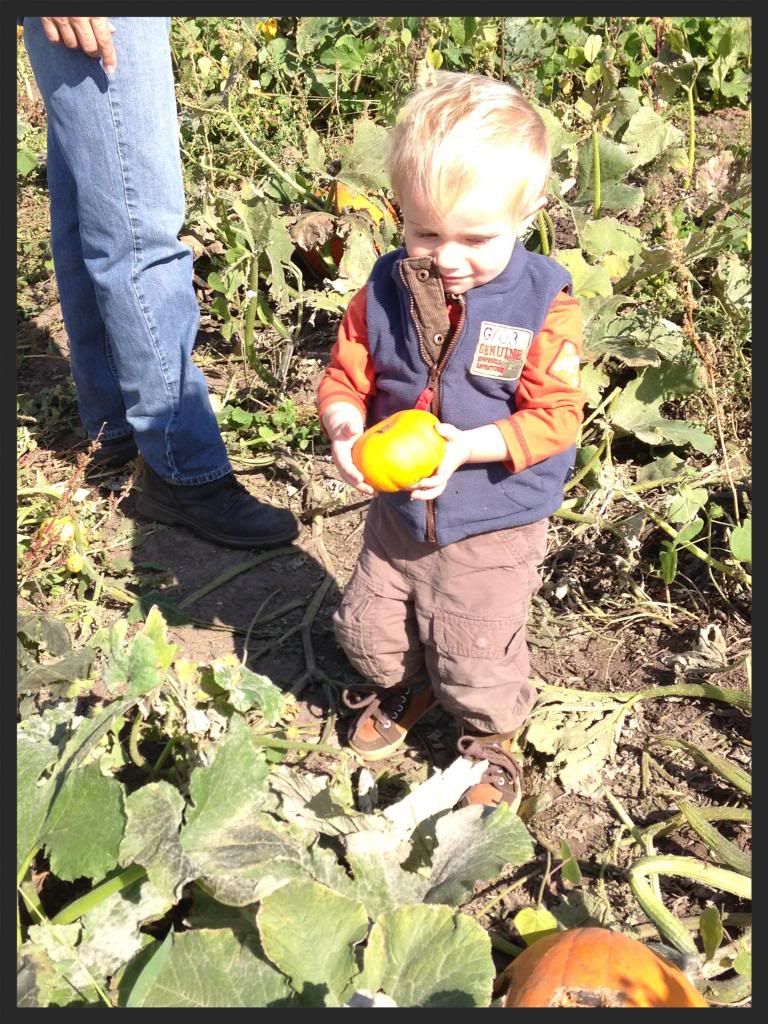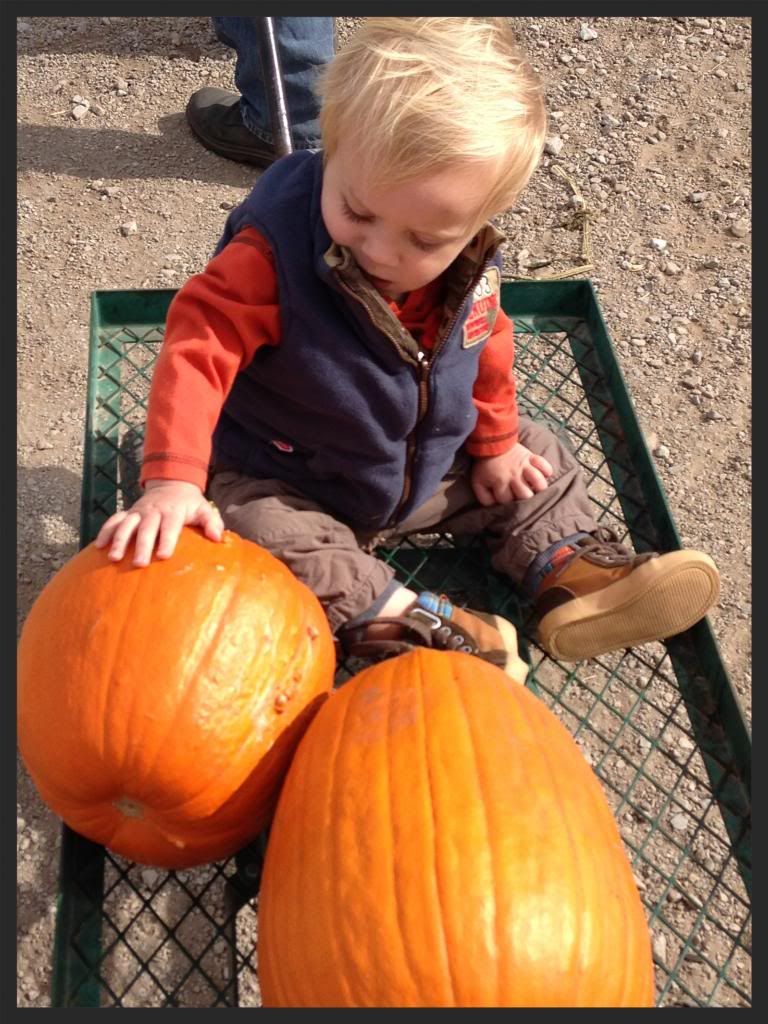 Last, but not least, we could not leave without trying some yummy apple cider made from apples at Center Grove. The perfect ending to a great experience!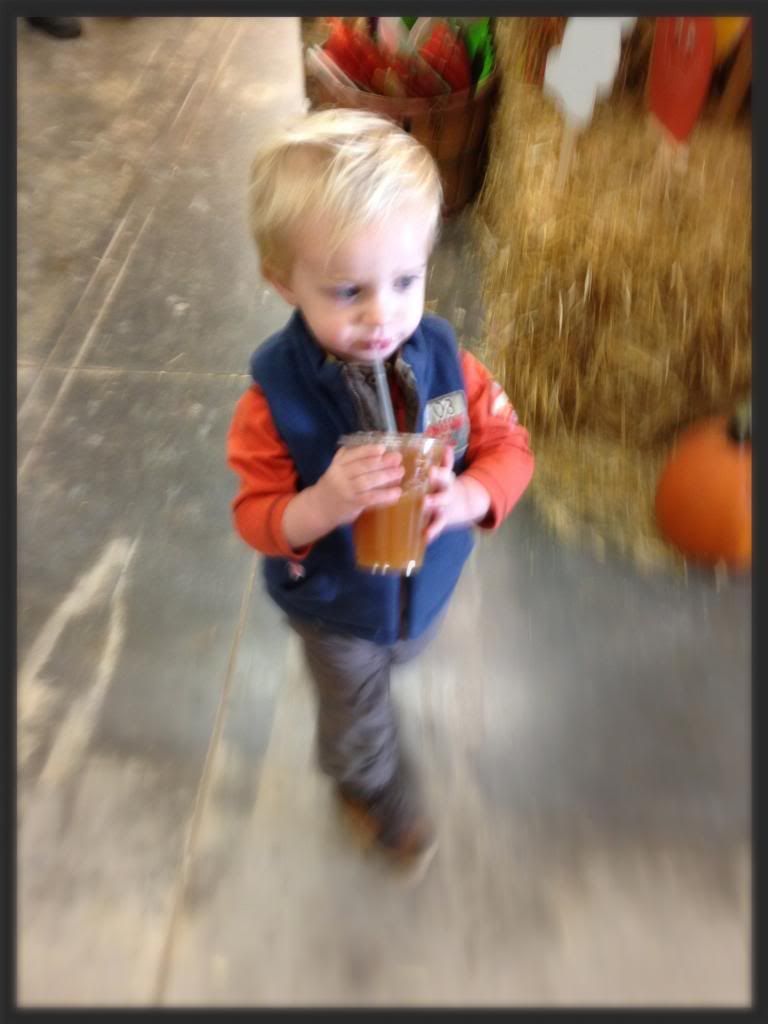 Overall, Center Grove Orchard is a definite must! There are so many activities to do and see! I couldn't list them all!
Some other things include …
Huge slide
Corn maze
Horse bounce races
Hay maze
Lots of food to eat such as apple cider doughnuts and caramel apples
Apple picking
Admission is $9.95 per person for ages 3 and up BUT if you go during the week it is $7.95 per person for ages 3 and up. The main advantage for going during the week is it's not as crowded. There are some things that are not available though, such as the restaurant and science shows they offer.
If you think you may go multiple times, purchasing a season pass would be smart for $21.95 and you can visit the Farm Fun area as many times as you like for the 2013 season!
Check out the Center Grove Orchard website for more information!
Have you been to Center Grove Orchard? What is your favorite thing to do there?