It's that time of year for … Chili! I am not sure what the weather is like where you are, but it is getting really "chili" around here. 🙂
I decided to make a HUGE crock pot full of paleo chili for the week. It's perfect for this cold weather and it also crosses another thing off of our 2013 Fall Bucket List!
I came across this awesome "recipe". I LOVE how it uses pictures and it's so colorful!
You can follow this picture recipe exactly or you can do what I did … use it as a guide.
Paleo Crock Pot Chili
Ingredients
Sweet onion, peeled & diced
(2) Green bell peppers, diced
Red bell pepper, diced
Yellow bell pepper, diced
(2) cups sliced mushrooms
(2) Tablespoons coconut oil
(1.5) lb sausage
(1.5) lb ground turkey
(1.5) lb ground beef
Can crushed tomatoes
Can diced tomatoes with garlic
Can tomato paste
1/2 Tablespoon dried basil
1 teaspoon black pepper
2 teaspoons sea salt
1 teaspoon hot chili powder
1/2 Tablespoon smoked paprika
Directions
Wash and dice/slice all of your veggies. In a large pan, melt coconut oil over medium heat. Add vegetables, cover. Let cook until veggies are softened.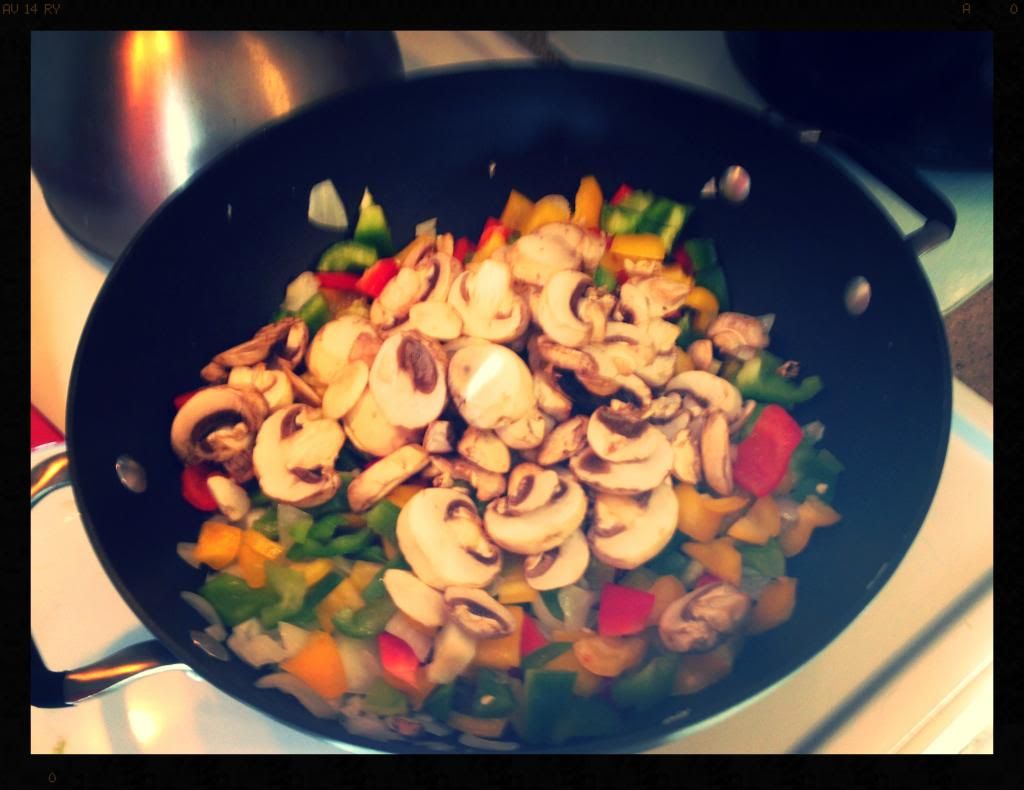 Dump veggies into the crock pot. 

Break up and cook sausage, ground turkey, and ground beef until cooked. Leaving a little pink is okay. You may need to do half, place into crock pot, then the other half and place into crock pot. It depends on how large your pan is.
Open and dump in your can of crushed tomatoes, diced tomatoes, and tomato paste.
Stir well!
Add in all of your seasonings!
Stir well, again! Place lid on and let cook 4-6 hours. Our crock pot cooks quickly so it took about 5 hours on low.
Top it with fresh avocado!
Note: I WAS going to add in the sweet potatoes as shown on the picture above BUT I completely forgot 🙁 I think it would add a lot if you add them in an hour or so before you serve. Again, our crock pot cooks quickly, so I did not get a chance.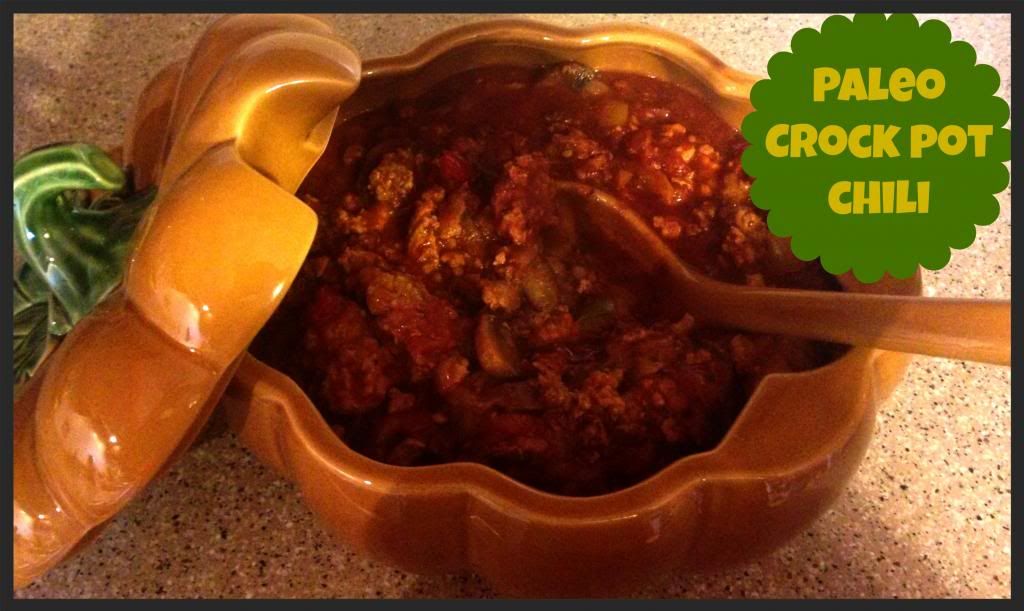 Enjoy!
What's your favorite chili recipe?