Alright let's talk about a vegetable that I do not think gets enough attention … Brussels Sprouts!
According to Livestrong.com brussels sprouts carry several health benefits including …
Low in calories and low in fat! 1/2 cup of brussels sprouts is about 28 calories, there is just a trace amounts of fat, and about 2 g of protein!
Source of digestive – regulating fiber. This helps with preventing constipation and to help lower cholesterol.
They have 20 essential vitamins and minerals.
Pretty much, if you are not eating brussels sprouts now, then START! 🙂
There are many ways you can eat brussels sprouts. You can season them with a bit of salt and pepper and saute them with olive oil, or you can doctor them up with much more! I created this recipe the other night for dinner and LOVED it! Check it out!
Honey Bacon Brussels Sprouts
Ingredients
1 pound brussels sprouts, trimmed
3-5 slices of turkey bacon
1/2 – 1 cup you favorite honey mustard dressing
1 Tblsp olive oil
Salt & Pepper
Directions
1. Place olive oil into a pan at medium heat, add brussels sprouts, and season with salt and pepper
2. Cover and cook for about 5 minutes.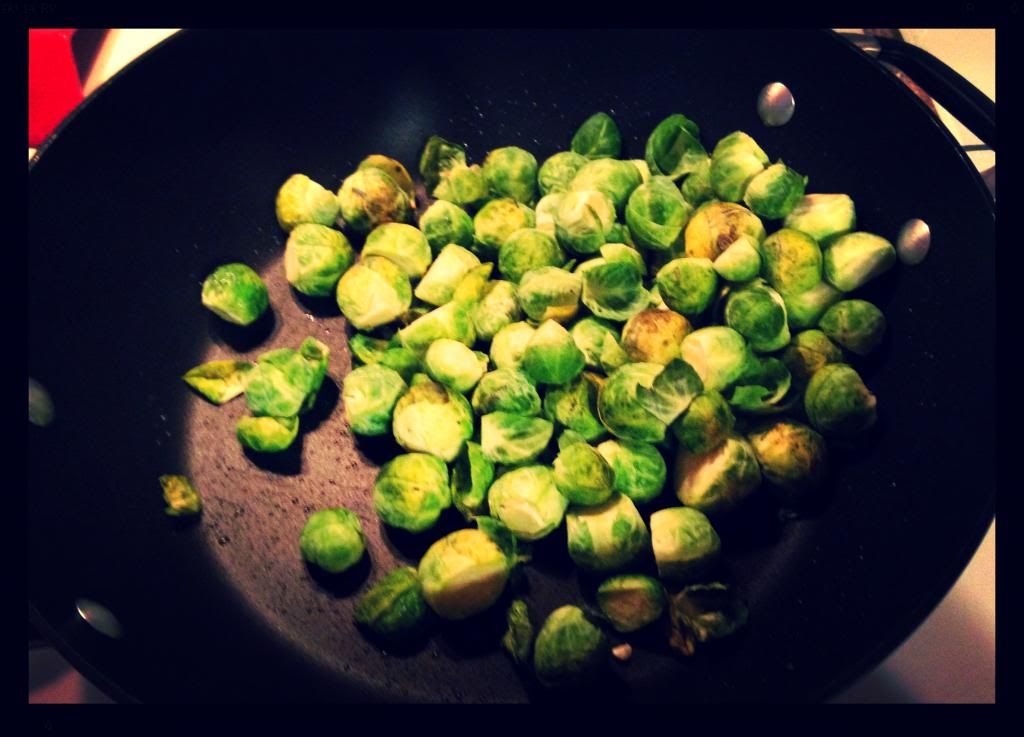 3. Cut up your turkey bacon into small pieces and add it to the pan!
4. Cover and cook about 10 minutes.
5. When bacon is done, take pan off stove, let cool 2-3 minutes.
6. Add your honey mustard dressing.
7. Mix it up and serve!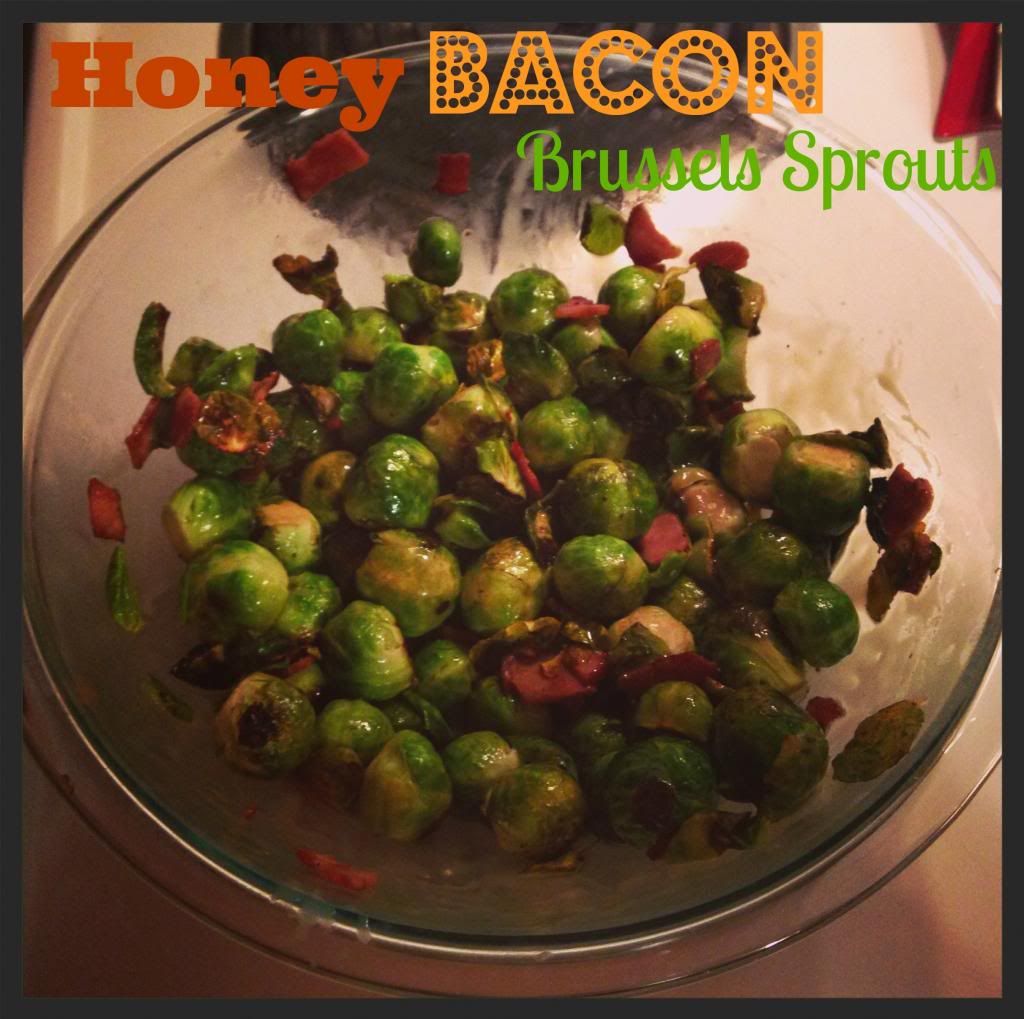 The other great thing about this recipe is you can eat this as a side dish or as a meal!
What's your favorite way to eat brussels sprouts?!