This is the last weekend to check out Night Eyes at the Blank Park Zoo. We went Thursday night and had a blast! I tried to take pictures, but it was kind of dark, so excuse me for the not so great pictures!
There are a lot of things to see and do at Night Eyes. When you enter the park you are guided through the land of Oz and you walk down the "yellow brick road". The Scarecrow, Dorothy and Toto even made an appearance!
Not many animals were out but quite a few birds and the black swans were out to take a look at.
After the land of Oz you are greeted by pirates! Monte loves Jake and the Neverland Pirates, so he thought the ship was an awesome thing to see!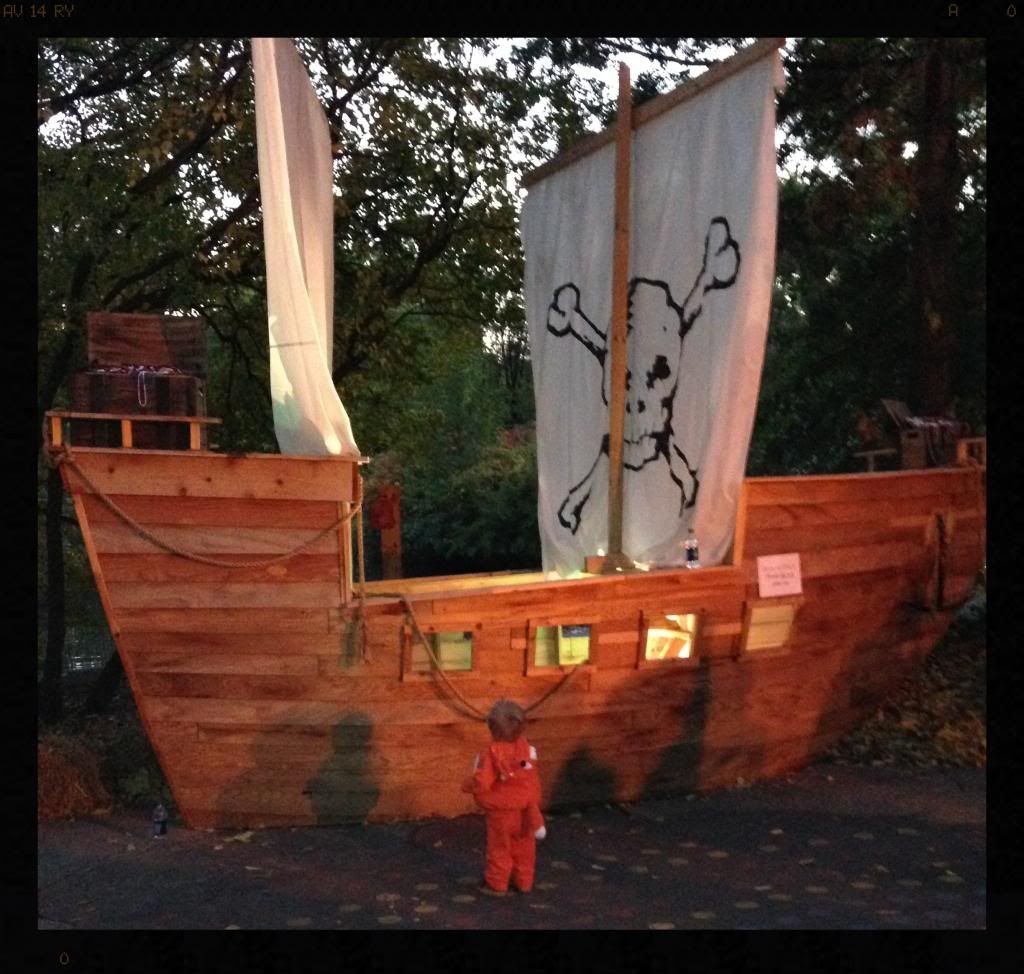 They even had light up swords for sale, so the kiddos can be like a pirate also! Of course, Monte's grandparents bought him a super cool sword to take home 🙂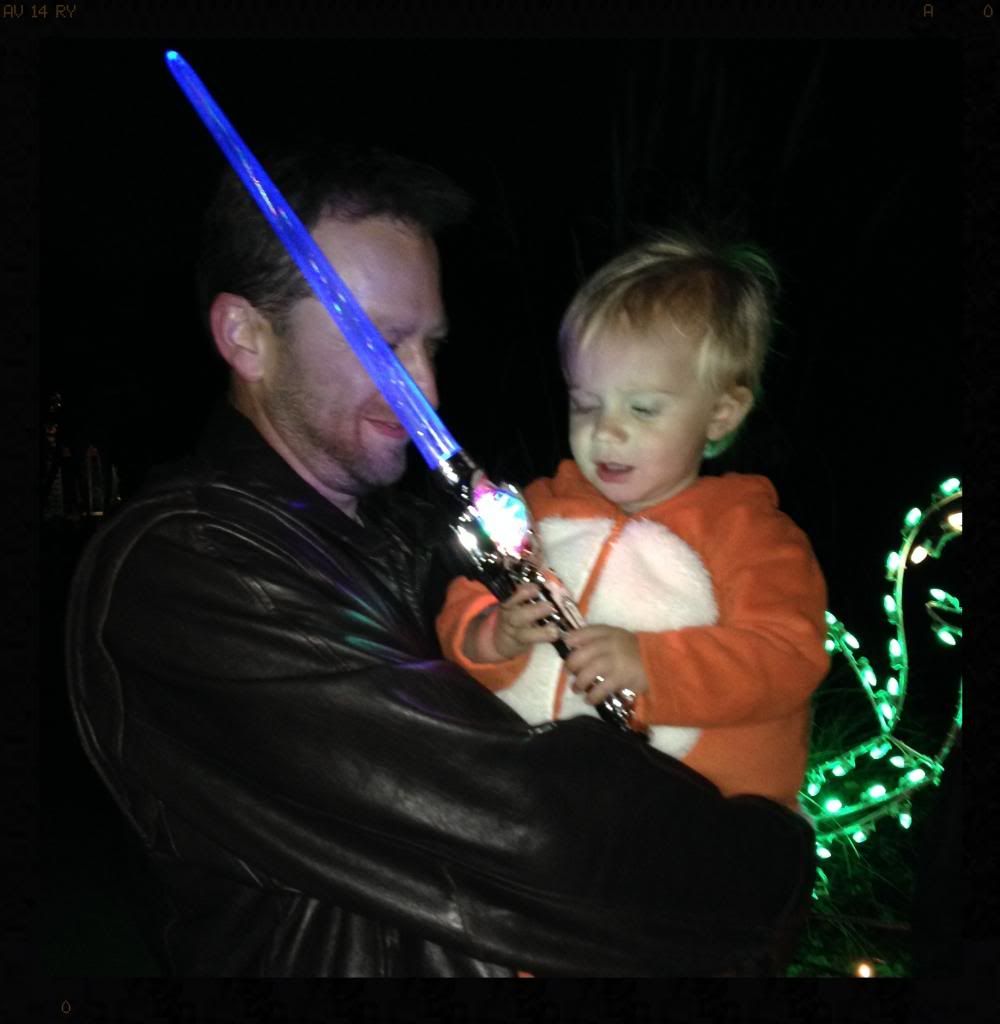 You can ride the train through the park for $2. It takes you by the lions and tiger and you are able to view some other Halloween decorations.
Afterwards you continue to travel through the park. There are various Des Moines businesses set up handing out candy and/or coupons and everyone is dressed up in costume!
Another fun little stop on the route is the "When I Grow Up". They have several cut out boards of various professions, that the kiddos can stick their head in and take a picture. It's a great way to start a discussion with your kiddos about what they possibly want to be when they grow up!
There was also a "Spooky Forest" not too spooky of course! There were also many other displays to see, that I could not get great pictures of.
To end the evening, there were inflatables and bounce houses to jump in. There was also hot dogs, pop, and other various foods & drinks available for purchase.
The Carousel was open for rides and looked very pretty all lit up in the dark!
Overall, I give Night Eyes a BIG thumbs up to take your kiddos to.
It is open today and tomorrow 1 pm – 8 pm
Admission is $5 and children 12 months and under are FREE!
Another great, inexpensive event to get your kiddos all dressed up for.
Have you been to Night Eyes before? What's your favorite thing to do?