I'm back!!
Where have I been for the past, ALMOST, year?!?
Growing this precious angel …
Yes, Amelia Don was born August 1st and since her conception and arrival, my world has been turned upside down (for the good)!
I had some serious morning sickness while pregnant with Amelia, that is why my blogging stopped. I had every intention to blog about my pregnancy and all the fun things I ate, activities I did, prepping for her arrival, etc. BUT growing this little girl took a lot out of me, especially with a 2 year old, BIG BROTHER running around!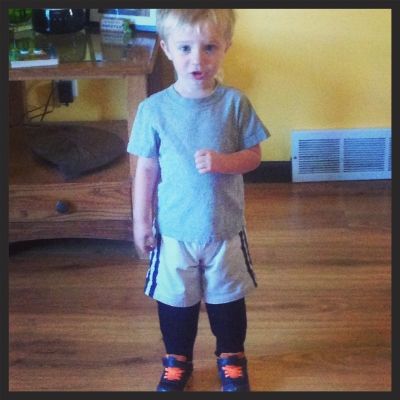 Since this event happened I have quit my job (oh my gosh … scariest thing ever), started a business (also pretty scary), and decided to stay home with my  beautiful children (am I insane?!)
I am nervous about all of the above, but so excited about this new chapter in our lives. We have a wonderful support system, so I know everything will be okay!
Now that I am not "working" I hope to have more time to blog. I probably will not post near as frequently as before. I will be easing my way back into it.
I hope to share my journey staying at home with my two children, share information about my business, my health and fitness journey (body after baby two!), more events and activities to do in the Des Moines area and so much more!
I am so happy to be back!
What would you like to see me blog about on Midwest Mom & Wife?