Man it's been a hot one here in the Midwest! It has been 100 degrees or there about everyday, for over a week and I am tired of it! Monte and I have not been able to go outside much due to the hotness.
Saturday we stopped by the Dallas Center Fall Festival. Due to the scorching temperatures a lot of the events and activities were cancelled. We did stop to see the Balloon Dude, saw a real owl AND enjoyed some homemade ice cream and baked goodies from the local Methodist church.
Sunday we decided to try and cool off in our pool. Monte always enjoys swimming!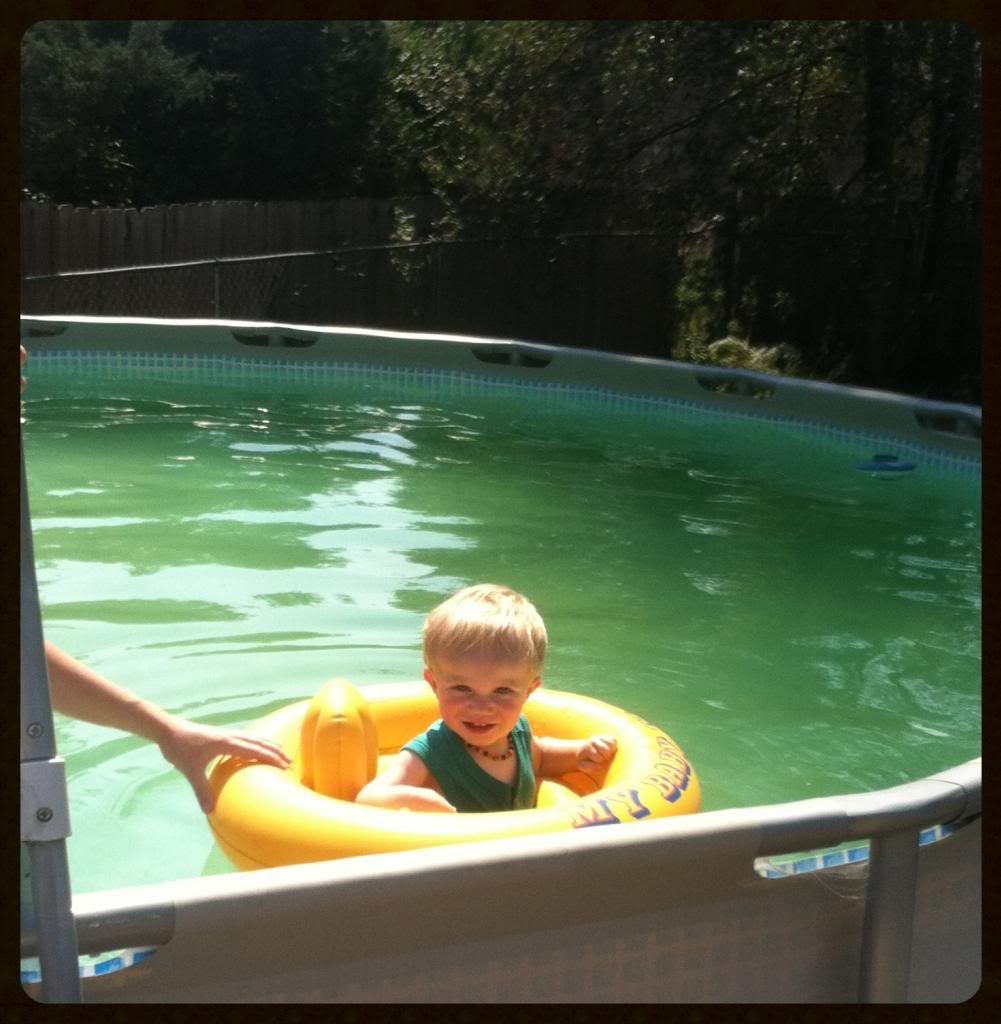 I also created a shady oasis for him in the backyard. He loves to play with his water and sand toys! We only stayed out for a little bit though, before we needed to go in to cool off and get re-hydrated.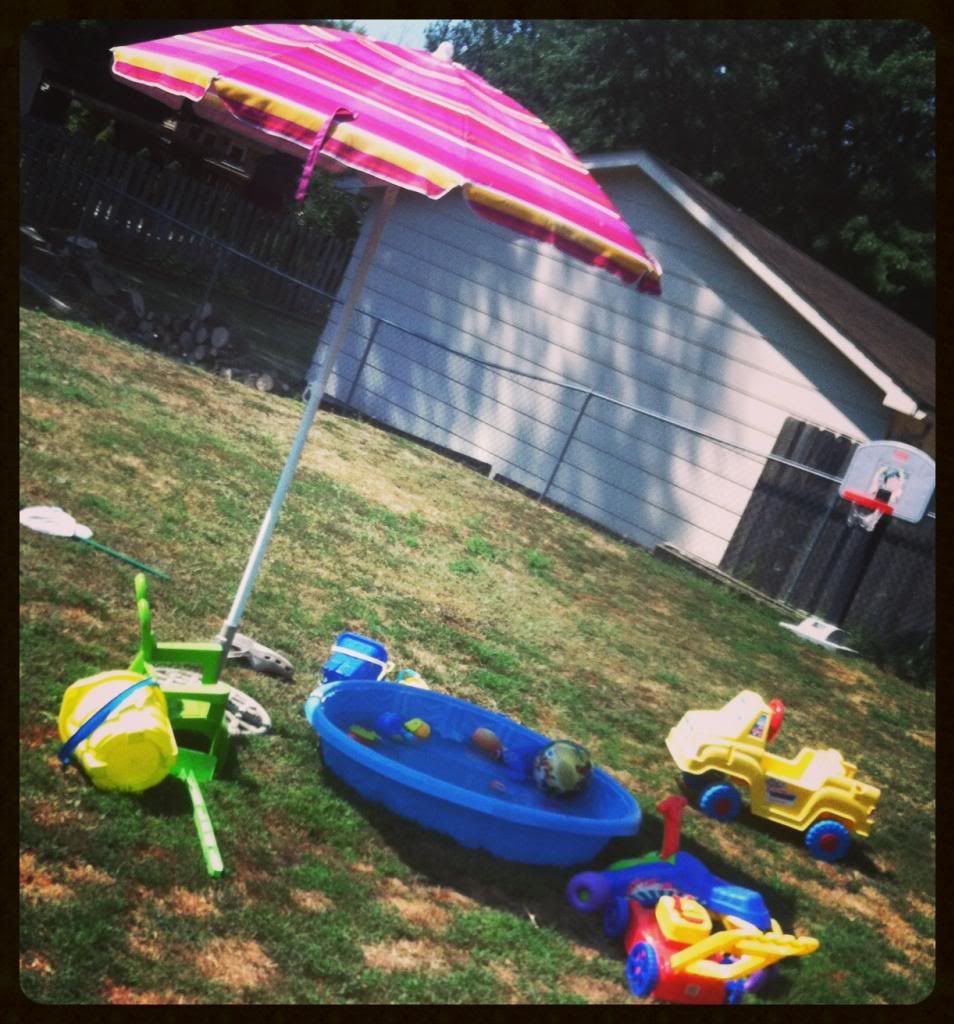 Remember! 
1. Stay hydrated! Drink lots and lots of water. I have been guilty the past few days with not keeping up with my water intake and you can definitely tell a difference when you don't get enough water.
2. Freeze fruit! This makes an awesome snack for yourself and the kiddos.
3. Do NOT turn your oven on! I turned my oven on the other day to make some kiddie sized pizzas (I will be sharing later) and the temperature rose like 5 degrees in my house. Avoid the oven and stove. Eat sandwiches, salads, etc.
4. Running out of things to do with your kiddos? Here are some awesome indoor ideas around the metro.
What have you been doing to keep cool and stay busy during this heat wave?