Have you ever heard of or participated in the Great Cloth Diaper Change?! If you are a cloth diaper lover, this is an annual event for you!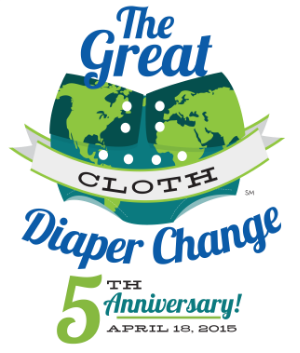 (Image Source)
If you are attending MommyCon Minneapolis on Saturday, April 18th, YOU can participate in the 5th annual Great Cloth Diaper Change with everyone at MommyCon. All Things Diapers is helping coordinate the details of this event.
The Great Cloth Diaper Change is when everyone gets together on the same date and time every year and changes a cloth diaper. Last year, there were participates on 6 different continents and the world record was broken. There were 188 events hosted all over and 8,459 babies were changed.
This year, they are hoping to break that record AGAIN!
The purpose of the Great Cloth Diaper Change is to spread the word about the many benefits of cloth diapering. There are financial, health, environmental, convenience and other benefits that make cloth diapering great!
Keep your eyes open for even more details for the MommyCon Minneapolis, Great Cloth Diaper Change. It is another reason for you to go!