Happy Saturday everyone!
Today is supposed to be a colder and dreary day. It is a perfect day to chop up some fresh veggies and make a Crock Pot Veggie Soup!
This recipe was inspired by this recipe here. Of course I came across it from where else? PINTEREST of course!
This recipe can be changed up into a LOT of different ways!
Crock Pot Veggie Soup 
Place all ingredients into a crock pot on low for 8 – 10 hours.
28 oz can of diced tomatoes
2 – 15 oz cans of kidney beans, rinsed and drained
8- 10 cups of water (I used only 7 cups, it depends on how "soupy" you want it to be)
2 teaspoons of beef bullion powder or granules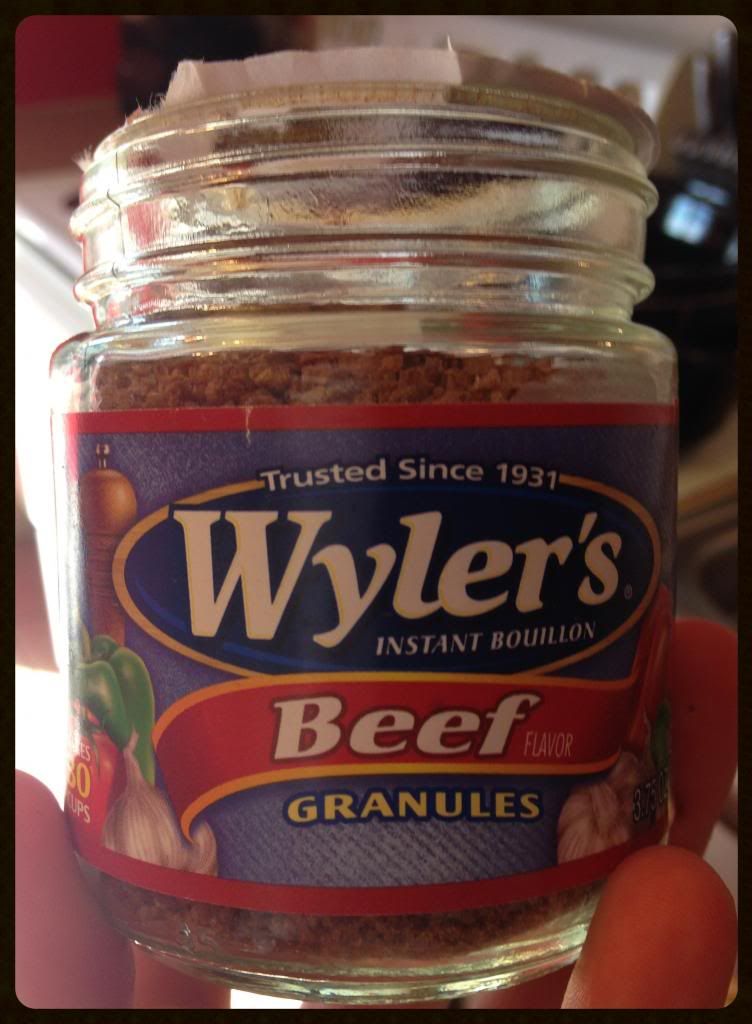 2 cups of: chopped carrots, celery, onion, red & yellow pepper (there was a HUGE sale going on with the peppers, so I stocked up!)
2 teaspoons of minced garlic
1 Tablespoon dried parsley
AND for my special ingredient … Misty's All Purpose Seasoning!
Misty's in a local steak house in Lincoln, Nebraska. GO BIG RED! 🙂 They are known for their steaks, but also for their awesome seasonings! You can order your seasoning from their website here. I sprinkle this on a lot of stuff and for this soup I just sprinkled a bunch on top of all my veggies, in the crock pot.
You do not HAVE to use the Misty's seasoning. If you have a favorite seasoning, use it! Or mix up a bunch of seasons and spice it up how you like!
At about 45 minutes to 1 hours before taking out of the crock pot, dice up 1-2 zucchinis and about 1 cup of pasta and place into crock pot.
Using the Misty's spice definitely added a little kick to it. You can also add a bit of shredded cheese on top or slice of avocado!
What veggies would you add to this soup or NOT add to this soup?