Travis, Monte and I  did not make it to the Clowns at the Carousel Sunday evening, but we did get another item crossed off our Summer 2013 Bucket List! We went to the Blank Park Zoo! I had never been to the Blank Park Zoo before and Monte had never been to a zoo before. We also had some close friends in town and their little girl had never been before either. So, it was a great outing for everyone!
The Blank Park Zoo is not super big, which makes it easy to get through it with an 18 month old. By the time we went around and saw all the animals and main attractions he was definitely ready to head home.
The first stop was to feed the giraffes …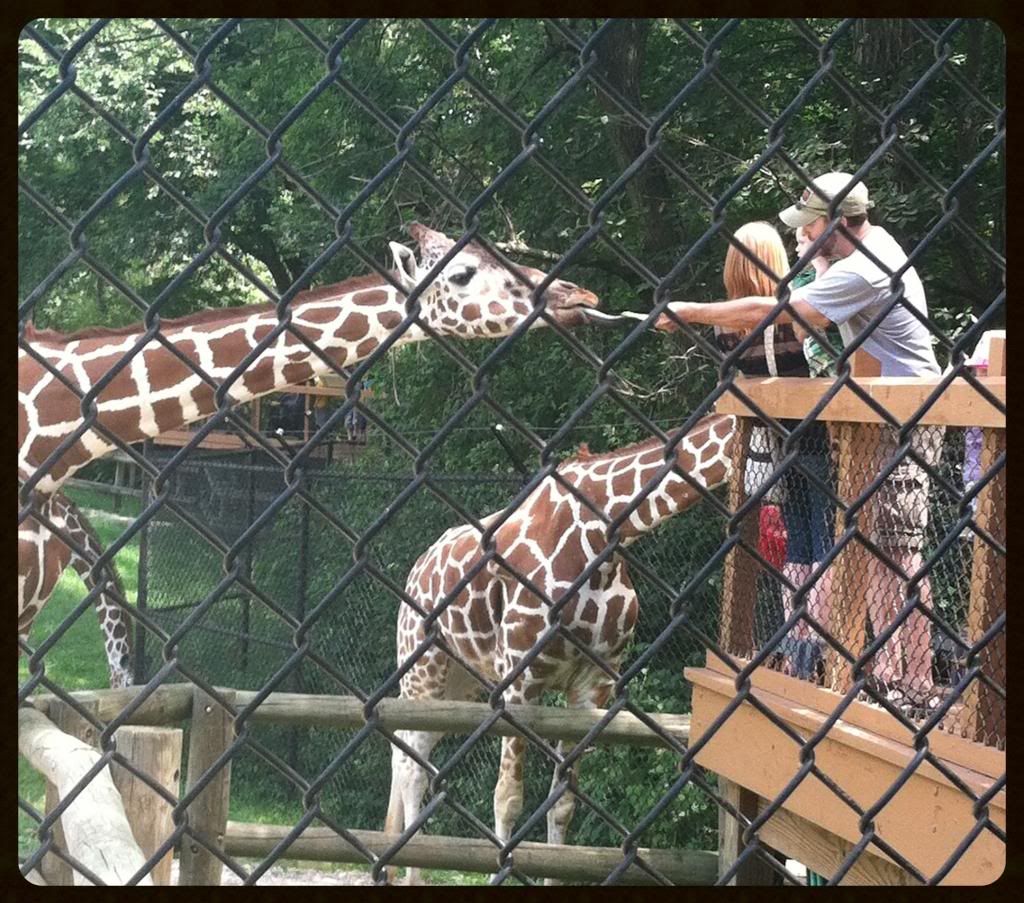 It's hard to see Monte's face in the picture, but he wasn't too sure about that long necked, long tongued creature!
A giraffe's tongue can be up to 18 inches long! And it's black … I would be a little freaked out feeding a giraffe too!
There were plenty of strange animals for Monte to see which included and NOT limited to: Some creature with horns (cannot remember what they were called), sea lions, lions, tigers, monkeys, and penguins. The penguin exhibit was under construction while we were there. Hopefully, they will have it finished soon!
I would definitely recommend the Blank Park Zoo for anyone who has little kiddos and want to do something fun. They offer great season passes and great combination passes that you can combine with the Des Moines Science Center and Living History Farms.
Check out there website for more information and their hours here!
Have you ever been to the Blank Park Zoo? What is your favorite thing to see there?